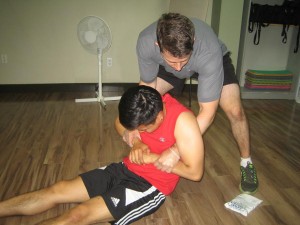 Do you live in Halifax, Nova Scotia, and need first aid training and certification but you don't know what course you need? Are you having a difficult time finding the right provider and want to know which is best? Halifax First Aid, the largest training provider in Nova Scotia, and provides popular Nova Scotia workplace-approved courses such as standard first aid. Standard first aid includes CPR and AED training and requires participants to attend full days to successfully complete the program. Certification is provided immediately upon completion of the program. To register for standard first aid and CPR training in Halifax use the contact information provided below.
Enrollment and Registration
You can complete your enrollment with the online application form here. The Halifax First aid website has a complete list of offered classes and schedules and frequently asked questions. You can also use the following contact information to enroll in a standard first aid class here:
Telephone (Toll-Free): 1-888-870-7002
Email: [email protected]
Website: http://firstaidhalifax.ca/first-aid-training/standard-first-aid/
Is CPR Included With Standard First Aid?
CPR and AED training is included in the standard first aid program. The following levels of CPR can be partnered with the course:
CPR level "A" –  participants enrolled in this level will receive CPR training for rescuing adult victims only.
CPR level "C" – participants enrolled in this level will receive CPR training for rescuing victims of all ages.
CPR level "HCP" – participants enrolled in this level will receive the equivalent of CPR level "C" but with additional topics pertaining to health care providers such as the use of bag-valve masks and trained assistants.
All levels include AED training.
What First Aid Will I Learn in Halifax?
Participants enrolled in standard first aid course will learn about the following topics:
Automated External Defibrillators
Cardiopulmonary Resuscitation
Partial and fully obstructed airways
Heart Attacks
Angina
Unconscious Victims
Rescuer and Patient Safety
Personal Protective Equipment
Seizures
Poisonings
Broken Bones / Fractures
Head and Neck injuries
Heat Exhaustion
Heat Stroke
Heat Cramps
Hypothermia
Frost-Bite
Anaphylaxis (allergic reactions)
Asthma
Helping with Medication
Do Not Resuscitate Orders
Spinal Injuries
Concussions
Transporting Victims
Diabetic Emergencies
Embedded Objects
Emergency Medical System
Legal Implications of First Aid and CPR
Register for a standard first aid course in Halifax today and learn about all of these topics and more.
Facilities and Instructors in Halifax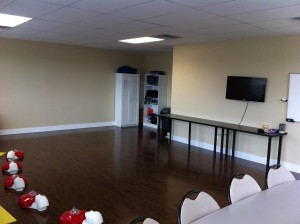 The training centers are complete with high-end mannequins and AED training used in the training courses. The classrooms are spacious and well-maintained to provide trainees with the most comfortable learning experience.
All classes are overseen by workplace-approved certified instructors so training courses are assumed to be of the best quality.
How to Perform CPR with a Barrier Device (Pocket Mask)
Did You Know?
Risk factors for Type 2 Diabetes (non-insulin-dependent)
Being overweight or obese/central obesity. Studies have shown that the more fatty tissue in the body, the more insulin-resistant our cells become.
Sedentary lifestyle. Because of inactivity, the glucose from the food we eat isn't completely used up, leaving high levels in the blood. The activity also helps keep cells responsive to insulin.
Genetics. Diabetes in the family (first degree) can predispose you to it.
Age. As our body ages, our cells become less responsive to insulin and the pancreas produces less and less of it.
Unhealthy diet. Overeating, even with regular activity, causes high levels of glucose to remain in the blood.