If you are a healthcare provider looking for Advanced Cardiac Life Support training, then you have come to the right place. We have the highest quality ACLS programs, available for the most affordable rates in their respective locations. All of the programs are taught by certified rescuers as well, so students get the best possible training.
There are a few ways to sign up for training. If you visit the training location website, there is an online registration form available that you can fill out with your personal and program details. Enrolment can also be started through e-mail or telephone call. The staff still recommend enrolling in person so you can finish all other details such as payment when you sign up for training.
What is ACLS?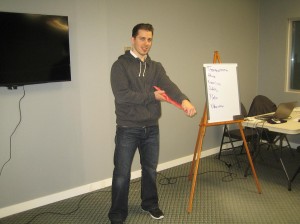 Advanced Cardiac Life Support is a training program for healthcare providers. It is an advanced program that teaches trainees how to manage cardiac arrest in a medical or clinical set up. Cardiac arrest happens when the heart cannot pump blood effectively to the rest of the body. This can be caused by a stroke or a heart attack where the blood supply to the cardiac muscle is severely impaired. To manage cardiac arrest, Basic and Advanced Life support can be used.
Basic Life Support teaches basic CPR skills only, while ALS programs teach medical management of cardiac arrest. There are two kinds of ALS programs – ACLS and PALS. ACLS is for the management of older, adult victims, while PALS is for the management of pediatric victims.
Other topics included in the ACLS program are:
Using an ECG and analyzing ECG readings
Basic first aid for common emergencies like choking and bleeding
Use of an AED – automated external defibrillator – during CPR
Basic CPR skills – chest compressions and rescue breaths
Adult pharmacology – drugs used during and after cardiac arrest
Adult assessment – physical and mental
Introduction to the crash cart – The crash cart is a movable set of drawers that has all the equipment and medication used to manage a code. A code is used to describe a situation where a patient has gone into cardiac arrest. Trainees are taught about equipment such as bag valve masks and ET tubes.
Program details
ACLS training is completed over 16 hours, spaced out over two days.
ACLS training certificates are valid for two years.
Re-certification is available, taking 5 to 6 hours long. Re-certification can renew certificates that are near expiry (NOT expired).
Certification
Certificates serve as proof that you trained as a CPR rescuer in ACLS training. They are valid for two years all over the country and can be renewed as long as they are not yet expired. Expired certification will not be renewed at any of our training locations; the rescuer has to retake the (longer) training program.
Training locations
There are six training locations all over the country, spread out over six cities and five states. The locations are Los Angeles CPR, San Francisco CPR, Las Vegas CPR, Honolulu CPR, Portland CPR, and Seattle CPR.