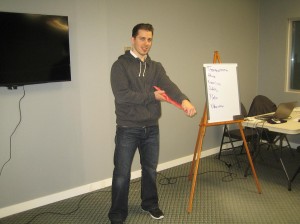 St Mark James Training has one of its affiliates located in Grande Prairie, Alberta – Grande Prairie First Aid. Offering quality programs at flexible schedules for amazing rates, students have continually been flocking to this provider since it was established. Other training service providers just can't compare with the offers at Grande Prairie First Aid.
Grande Prairie First Aid
Hassle-free registration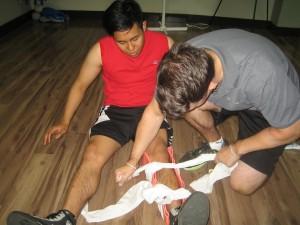 The Grande Prairie First Aid website has a list of available classes, rates, and schedules, as well as an on-line registration form. After choosing a program, signing up can be completed through the form, e-mail, telephone call, or walk-in during business hours in any of the facilities in Alberta.
Enrolment fees in Grande Prairie
Fees are paid in full during enrolment so trainees don't have to worry about additional expenses. Fees are inclusive of taxes, certification, and workplace approved training manuals. Full refunds are given to students who drop out, provided a 72-hour notice is given beforehand.
First aid training in Grande Prairie
Standard first aid focuses on different first aid skills, primarily the ability to recognize and react to emergency situations. Students are taught cardiopulmonary resuscitation (CPR) and automated external defibrillation (AED), wound care, and the emergency medical services (EMS) system. First aid training programs last 14-16 hours.
Extra programs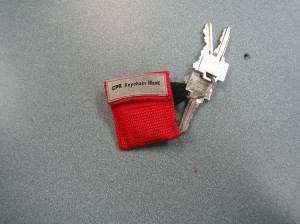 Stand-alone classes for CPR/AED are also available to students who want train in CPR only. AEDs are machines that apply needed shock to restart the heart through pads on the chest. CPR-only classes are available in three different levels: A, C, and HCP. These levels last four, five, and six hours respectively.
Private training can also be booked at Grande Prairie First Aid. Instructors are all certified by St Mark James and have hourly rates. Students who want to book training at home or for a company event can just send an e-mail or give a call to inquire about the hourly rates.
Certificates
All students who are able to pass the program are given a certificate card from the workplace approved. Wall-mount certificates can be requested. To pass a program, students are required to have complete attendance, at least 75 percent on the written exam, and good demonstration of skills.
Certificates must be renewed within every three years through recertification programs. Standard first aid recertification lasts 8 hours, inclusive of CPR level C recertification. Check the prerequisites prior to registering for a course.
Did You Know?
Signs and symptoms of hypovolemic shock
Hypovolemic shock can be caused by severe bleeding due to internal and external injuries. As a first aid rescuer, watch out of these symptoms that can mean a person is experiencing hypovolemic shock.
Anxiety
Agitation
Cool, clammy skin
Poor urine output/no urine output
Weakness and fatigue
Pallor (pale skin)
Fast breathing
Changes in level of consciousness
These signs and symptoms get worse as blood loss is greater and more rapid.