Fact Checked
Razor burn is a common condition which causes irritation and development of rash after the area has been shaved and usually occurs after a few minutes after shaving and oftentimes disappears within a few hours and can linger for days.
The severity of a razor burn depends on the main cause such as using a blade that is not sharp and not using the correct technique in shaving. Men are most susceptible to razor burns because they usually shave the facial hair which is tougher than most other body hair. Razor burn can also happen on any part of the body that is shaved such as the underarms, legs and pubic hair. Recurrent irritation in these areas can result to a condition known as pseudofolliculitis barbae or razor bumps.
Symptoms
The affected area becomes red and inflamed.
The skin becomes hypersensitive along with stinging sensation and itchiness
Causes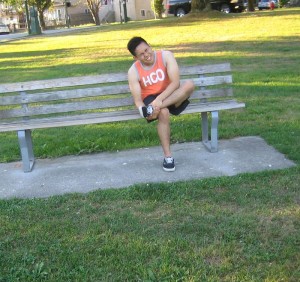 Using a blade that is dull and applying plenty of force in order to get the blade through the hair and along with the hair. The razor will scrape off some fine layer of the skin along with it.
Using poor technique while shaving
Using a hard soap
Shaving dry and unconditioned skin
Sensitive skin
Treatment
Apply a cold compress or ice pack to relieve the burning sensation caused by razor burns. Wrap a few ice cubes in a clean washcloth and place in the affected area for a few minutes. It helps relax the area and lessen the inflammation which also minimizes the redness and itching as well as prevents the development of razor bumps. Repeat this procedure several times every day. Splash cold water on the area immediately after shaving in order to help prevent razor burn.
Dip a cotton ball in apple cider vinegar and apply on the affected area. Allow it to dry and wash off with water. This should be done at least 2-3 times every day until the burning sensation is minimized. Apple cider vinegar has anti-inflammatory properties that help lessen the inflammation and itching sensations while the acetic acid found in apple cider vinegar helps in preventing infections. If the person has sensitive skin, dilute apple cider vinegar with water before applying on the affected area.
Put two aspirin tablets in one teaspoon of warm water. Let it sit for some time until it turns into a paste. Apply the paste on the affected skin and leave it on for at least 10 minutes then wash it off using lukewarm water. Perform this treatment at least twice every day to help lessen the discomfort and razor bumps. Avoid applying this paste if the person has sensitive skin.
Utilize the fresh aloe vera gel from an aloe leaf and then apply the gel on the skin. Allow it to dry and rinse it off using cold water. Perform this procedure at least 2-3 times on a daily basis for 2-3 days.