Fact Checked
Rashes on the skin can be caused by a variety of skin ailments and identified by their characteristic appearance. The lesions are red, raised, dry and moist as well as inflamed and itchy. In most cases, they are usually found around folds of the skin that are always moist.
A rash is basically a reaction of the body to an infection, allergy or a chronic disease, and may or may not be infectious. Rashes behind the ears is a symptom of many diseases and can cause burning sensation, cracks and fissures as well as red raised surface, itching, lesions which are filled with fluid and scaling. During winter and dry climate, the symptoms are severe and can easily develop among children.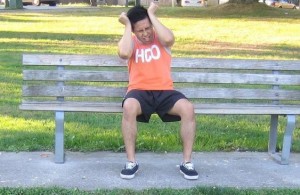 Causes of rashes behind the ears
Rashes behind the ears can be caused by contact allergic dermatitis and it appears as a red raised bump with itching and soreness.
Chemicals found in soaps and shampoos can also cause this rash
Wearing of artificial ornaments that contain nickel can cause rashes behind the ears.
A skin condition of the scalp known as seborrheic dermatitis can also cause rashes since it can spread behind the ears.
Measles is a common childhood infection that is caused by a virus. The condition is characterized by symptoms such as raised red spots found behind the ears which spread to the trunk and eventually the whole body. The affected person will have fever, runny nose and dry cough.
Psoriasis is a chronic condition of the skin that is characterized by raised red and scaly patches that affect both sides of the body. The scales can develop behind the ears and on the scalp and there is intense itching and scratching caused by bleeding of the affected area.
Treatment and home remedies of rashes behind the ears
Clean the affected area at least twice a day using a warm wash cloth. Avoid rubbing it too hard since it could make the rash bleed and can be very painful.
Allow the area to completely dry in order to avoid growth of bacteria and fungus.
Apply a cortisone ointment over the affected area at least three to four times a day until rash is totally healed.
If the condition is caused by chemicals, earrings and dye, avoid using hair dye if allergic to them. It is recommended to use a natural hair dye which does not contain chemicals.
Apply tea tree oil on the lesion if the condition is caused by fungus infections. Tea tree oil should be used in diluted form. Mix a few drops of tea tree oil with olive oil since it helps with rashes caused by fungus infections.
Apply turmeric paste since this helps in minimizing inflammation and redness. Turmeric possesses anti-inflammatory properties that help in minimizing swelling and redness due to the rashes behind the ears.
Use dandruff shampoo when the rash is caused by seborrheic dermatitis.