Fact Checked
The hand is a complex part of the human anatomy and it is composed of 27 bones including bones found in the wrist. A broken hand can be due to injuries at home or in the workplace. Broken bones on the hands can be caused by a direct blow such as fractures of the fingertips, broken knuckles and fractures of the thumb. There are 5 metacarpals that form the palm of the hand along with 14 phalanges which are small bones that form the thumb and the fingers. The thumb has 2 phalanges and the other four fingers are made of three phalanges each.
Causes of a broken hand
Hand injuries can be caused by workplace injuries
A trauma to the hand such as punching or striking injuries, falls, injuries due to sports and crush injuries.
Symptoms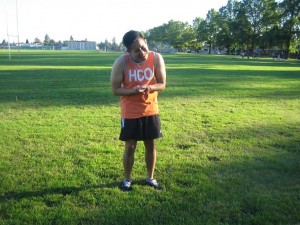 Bruising and swelling of the affected area
Pain
Having previous history of injuries
Inability to grasp objects
Misalignment of the finger and weakness
Limited range of motion of the fingers
Treatment
Control any bleeding that can be caused by the initial injury and apply direct pressure. Properly clean all wounds using alcohol or an antiseptic and cover it using a bandage or gauze.
Apply an ice pack on the affected area. Wrap the ice using a clean cloth or towel or place in a plastic bag and place it on the injured area in order to help lessen the pain and swelling. Avoid placing ice directly on the skin.
Remove any jewelry immediately after the injury. Take note that the hand can swell and there is difficulty removing the jewelry if the hand is already swollen.
Immobilize the hand by using a splint or bandage which will depend on the nature and location of the fracture.
If the affected hand is severely deformed, support the hand by placing it on a pillow and seek medical help immediately.
Take the prescribed pain medications such as acetaminophen or ibuprofen in order to help lessen the pain and inflammation.
Tips
The best way to prevent hand injuries while in the workplace is to be familiar with the safety rules and check for hand hazards.
Avoid using the hands in wiping debris in machines. Utilize a brush that is designed for the purpose.
Before starting work, check the equipment to ensure that it is in good condition.
Before repairing or cleaning a machine, disconnect all electrical connections and follow safety procedures.
Avoid wearing jewelries and wearing loose clothing when working near machinery.
Wear protective equipment such as gloves, guards and forearm cuff and make sure the gloves worn fits properly.
Wear safety equipment when playing sports in order to help prevent fractures. Wear hand and wrist guards when playing rollerblading, lacrosse and hockey.
Maintain household safety measures especially with small children in order to help minimize injuries especially on the hands.